Manila. What is your impression of this city? Some may say that it's dusty, full of smoke, and chaotic even. However, don't let these dissuade you from exploring the historic city, which has survived three colonial periods and wars. The busy, urban city that is Manila it remains connected to its roots, thus a tour around Manila is certainly worthwhile. So instead of strolling inside a mall one weekend, why don't you head out to Manila?
Pursuit of Passion shares how you can map out your visit.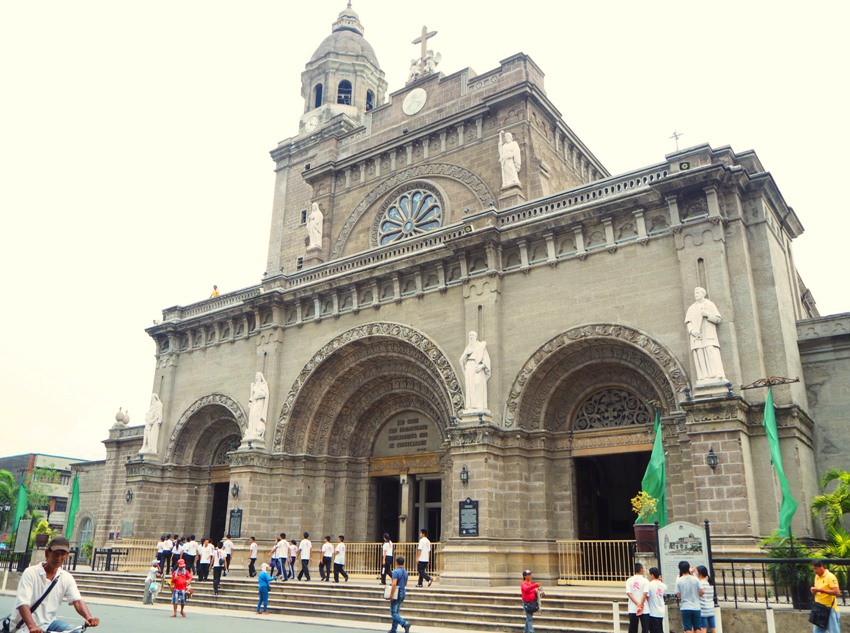 1. Intramuros
History is right within its walls—quite literally. Intramuros, which means "within the walls," was built as such because it was the seat of power during the Spanish colonial period. Stone walls that are 8 meters wide and 22 meters high surround Intramuros, where you can find Manila Cathedral, San Agustin Church, and Fort Santiago, among others.
When you explore Intramuros, dine either at Ilustrado or Barbara's. Both restaurants sport Spanish-Filipino interiors that can take you back in time. Swing by The Manila Collectible Co. as well. The shop showcases well-curated products made by Filipino artisans and communities. Manila Collectible Co. also hosts tours around Intramuros, so go sign up for one!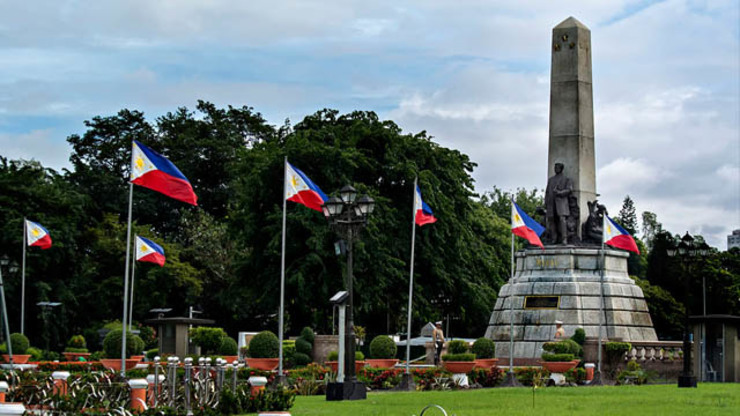 ALSO READ: Global Cuisine Trends You'll Love in Tagaytay
2. Luneta
A tour of Manila will not be complete without taking a photo of the monument of Jose Rizal in Rizal Park, also known as Luneta. The remains of the national hero is kept at the monument, that is why the park is an important component of our historical and cultural identity. Even the GOMBURZA martyrs (priests Mariano Gomez, Jose Burgos, and Jacinto Zamora) were executed in Luneta, so you will also find the GOMBURZA marker when you visit Luneta.
3. Binondo
Binondo or "Chinatown" was the heart of commerce during the Spanish colonial period. Now, stalls and shops selling feng shui charms and other goods abound, but Binondo is more than that. A tour of Binondo won't be complete without visiting the Minor Basilica of Saint Lorenzo Ruiz or more popularly known as Binondo Church. Its Spanish Baroque architecture is a visual feast.
While you're in Binondo, visit Escolta, which was once considered as the shopping hotspot. It's now being revived to its former Art Deco glory as shops and studios run by creatives like HUB Make Lab offer lots of design inspiration. After you stroll down Escolta, you can end your trip in Binondo to have your fill of authentic Chinese fare. Head to Ying Ying Tea House, La Mien, and Wai Ying to satisfy your craving.
 ALSO READ: 10 Fairview Restaurants for Foodies
4. Malate
If you love the hip and happening night scene, head to Malate. You won't lack for restaurants and bars where you and your friends can drink and enjoy live band performances. During the day, go visit museums that are aplenty in Malate and its nearby areas. One of these is the Metropolitan Museum of Manila located at the Bangko Sentral ng Pilipinas Complex at the corner of Pablo Ocampo Street and Roxas Boulevard. At the Metropolitan Museum, you will see the collection of gold and pottery from different periods in history and contemporary art, which is located on the upper floors.
Admission fee to the museum is P100 (P80 for senior citizens and persons with disabilities), while guided tours cost P500 per person (for groups with fewer than 50 persons) and P90 per person (for a group of at least 50 persons). It is open from Monday to Saturday, 10 am to 5:30 pm.
 The Bangko Sentral ng Pilipinas also has the Money Museum, which is also located inside the complex, where you will see up close the different currencies, bills, and coins that the Philippines has had during different periods. You will also see medals and artifacts that bear historical value.
The Money Museum is open from Monday to Friday, 9 am to 12 nn; 1 pm to 4 pm. Admission to the Money Museum is free.
5. Paco
When you say "Paco, Manila," Paco Park on General Luna St. likely comes to mind. Paco Park used to be a cemetery, where the remains of the GOMBURZA martyrs were laid to rest, as well as those of some bishops during the Spanish Colonial Period. Even Dr. Jose Rizal was initially buried here before his remains were transferred to Luneta. At the center of the park is St. Pancratius Chapel (also known as Paco Park Chapel), which can be a venue for intimate weddings. Concerts are also sometimes held at the park.
Paco Park is open daily from 7 am to 5 pm. A P10-entrance fee is required. You can also visit the old Paco Railway Station, which is being restored by the Railways and Industrial Heritage Society of the Philippines.
Paco is also home to Avida Towers Intima, a one-tower condominium that spells quiet, intimate, and exclusive living. It is conveniently located near schools like Adamson University and Manila Science High School, as well as shopping malls, hospitals, and business establishments in Manila. Owning a unit at Avida Towers Intima also lets you live close to Manila's attractions. Parks and museums are accessible through commuting either by taxi or jeepney, so even if you don't have a car, you can easily get around. At Avida Towers Intima, you get to live in the heart of the country's capital where history and culture thrive in an urban landscape.